About The Tom Atkins Band
The Tom Atkins Band is made up of three talented musicians who have bonded into a band that demonstrates a tremendous passion for performing their own custom blend of hard rock, blues, and progressive rock and outputs a high-powered audio shower of pure rock and roll.
"We are powered on the belief that witnessing a live rock band is a timeless experience, and it should be an always evolving, never playing the same show or even the same song quite the same way." says band founder Tom Atkins. "If you want to hear the record, then just get a DJ. If you want to be a part of a musical experience - come to one of our shows. There is no substitute for a living and breathing rock n roll band expressing themselves and taking the music further than where we found it. There is an energy to the expression of music, and  the Tom Atkins Band is powered  by high-energy, emotionally expressive music."  
Members of the Tom Atkins band have opened up for a multitude of diverse international touring acts such as Robin Trower,  Blue Oyster Cult, Breaking Benjamin, Whey Jennings, Cory Glover of Living Color, and Jimi Bell of Beyond Purple. While this current lineup of the Tom Atkins Band is celebrating its first few months, drummer Bob Napierski and Guitarist Tom Atkins have been performing together in different bands since 1997 and have released several original music CDs together. From Tom's first CD in his 1996 rock band, Reason, "Heads or Tales," to the John Thomas "Darker Shade of Blue" CD in 1998, the THICK debut record in 2000, College for Criminals in 2006, Phonebooth Romeo in 2010, to the 2015 Tom Atkins Band "Guitar Candy" CD and the 2018 release of the  "About Time" CD, The Tom Atkins Band has decades of their own original music blended seamlessly into a playlist of Rock legends Led Zeppelin, Van Halen, Black Sabbath, Jimi Hendrix and The Who.  The Tom Atkins Band regularly performs at private house parties, block parties, entertainment venues, and festivals, featuring their eclectic cover set list of several hundred songs as well as many of their own originals.  
 Tom Atkins is a Musician's Institute Guitar Institute of Technology (G.I.T.) graduate (1992) as well as a SUNY Oneonta Music and Music Industry Graduate (1995). When he is not performing in the Tom Atkins Band, he is also frequently featured in the capital district's open mic and blues jams on Thursday and Sunday nights, as well as occasionally performing in Nashville with country artist Doug Lawler,  as well as solo acoustic guitar shows, Dan Coler's "Dashboard Lite" and Ralph Renna's "The Tradition."  Tom has performed with some of the greatest guitarists ever to play the guitar;  Legends such as Steve Vai, Eric Johnson, George Lynch, Paul Gilbert, Andy Timmons, Richie Kotzen, Norman Brown, and Vernon Reid, and, like them, Tom has tremendous pride in delivering his best possible performance he can give in every single show. 
Drummer Bob Napierski specializes in a very interactive and entertaining style of drumming every time he performs in public, often using anything hittable within arm's reach in an inspiring and beautiful expression of time. The Tom Atkins Band is one of the only bands in the Capital District that regularly features a blazing fast and wildly entertaining drum solo, mixing in medleys of famous songs from Led Zeppelin, The Who, Rage Against the Machine, and Santana. So many of the songs performed by the Tom Atkins Band feature Bob's power and technical skill that Bob exemplifies in the ongoing historical importance of the drum set.  
The latest addition to the Tom Atkins band in June 2021, Bassist Dave Fontaine, from the band "Devils Due", provides the perfect blend of rock bass tone and a progressive foundation that every hard rock band needs. David performed with Tom (and Bob) several times over the last dozen years, in cover bands and "Great Big Us."  But Tom and David first began playing music professionally together in their band "Reason" back in 1995. David has added his powerful bass tone to the Tom Atkins Band, contributing to a sonic landscape that is completely full of over-the-top musical performances, spellbinding grooves, and demonstrating the true spirit of American Rock n Roll!
Read more: Liam Sweeny Interview of Tom Atkins on Radio Radio X
Read more: Tom Atkins's Bio
The Tom Atkins Band is:

Tom Atkins - Guitars/Vocals
Bob Napierski - Drums
Dave Fontaine - Bass
Some of Tom's earlier bands have been incredibly fortunate to be featured in EQ magazine TWICE. The first time was while recording the "John Thomas" CD, and the second time while recording the "THICK" CD. 
We cannot thank Steve "Woody" LaCerra for all of his support and kindness through the years. He is a consummate professional and, in addition to being a great producer/studio engineer, he is a kick ass drummer as well as the tour manager for Blue Oyster Cult... oh really?????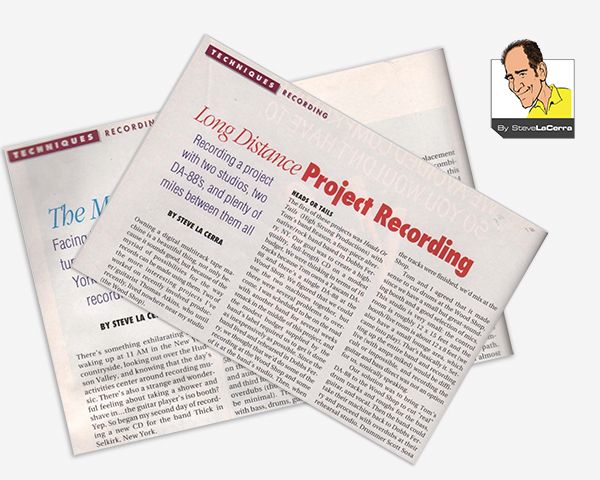 We will never sell, rent or lend your e-mail addresses to anyone else ever.