Tom Atkins Band
A stewy gumbo of classic rock and shreddED punk with a DASH of power blues 
---
Artist Information
Label: High Strung Productions LLC (Independent)
Genre: Hard Rock/ Guitar Instrumental
Hometown: Albany, NY
Influences: Led Zeppelin, Rolling Stones,  Van Halen, Joe Walsh, Soundgarden
Sounds Like: Joe Walsh, Smashing Pumpkins, Cry of Love, Joe Satriani 
0:00/4:33

0:00/5:54

0:00/4:02

0:00/4:04

0:00/4:12

0:00/4:14

0:00/5:16
Sample Songs in Current Set List: (8/2023)
Look Around  • Tom Atkins Band
Manic Depression • Jimi Hendrix
Summertime Blues • The Who
Walk Away • Joe Walsh
Seven Nation Army • White Stripes
Some Kind of Wonderful • Grand Funk Railroad
House of Bullets • Joe Satriani
Electric Worry • Clutch
So Lonely • Sting/The Police
YYZ/Limelight • Rush
Ice Cream Man • Van Halen
Everlong • Foo Fighters
White Room • Cream
American Girl • Tom Petty
Let's Go Crazy/Purple Rain • Prince
What I got • Sublime
Hotel California • Eagles
Blue on Black • Kenny Wayne Sheppard
Lake of Fire • Nirvana
Simple Man • Lynyrd Skynyrd
Creep • Radiohead
Crazy Train • Ozzy Ozbourne
A constant performing act in the upstate NY music scene, the Tom Atkins Band has been thrilling audiences with their live shows in a wide variety of venues for over eight years. Performing their own custom blend of hard rock, blues, and progressive rock, Tom Atkins, Bob Napierski, and Dave Fontaine deliver a high-powered audio shower of classic hard rock.
The Tom Atkins Band is powered by the belief that witnessing a live rock band is a timeless, emotional experience. They believe that experience should be ever-evolving, with a band never playing the same show or even the same song quite the same way. Founder Tom Atkins simply sums it up: "If you want to hear the record, then get a DJ to play it. If you want to be a part of a musical experience - come to one of our shows."  The band's belief is that there is no substitute for a living and breathing rock n roll band expressing themselves, taking the music further than where they found it. There is an energy to the expression of music, and the Tom Atkins Band channels that through the emotionally charged music they play and with the skill and passion with which they play it.
Members of the Tom Atkins Band have opened up for a multitude of diverse international touring acts, such as Robin Trower, Blue Oyster Cult, Breaking Benjamin, Whey Jennings, Cory Glover of Living Color, and Jimi Bell of Beyond Purple. Bob, drummer, and Tom, guitarist/lead vocalist, have been performing in different bands since 1997, including the release of several original music CDs.  
 Founder, guitarist, and lead vocalist Tom Atkins is a Guitar Institute of Technology (G.I.T.) graduate (1992) as well as a SUNY Oneonta Music and Music Industry Graduate (1995). When he is not performing with the Tom Atkins Band, he can be found spotlighted at various capital district open mics and blues jams. Outside of the 518, Tom has performed with some of the greatest guitarists ever to play the guitar, including legends such as Steve Vai, Eric Johnson, George Lynch, Paul Gilbert, Andy Timmons, Richie Kotzen, Norman Brown, and Vernon Reid. Like them, Tom has tremendous pride in delivering the best possible performance he can give in every single show.  
Drummer Bob Napierski specializes in a very interactive and entertaining style of drumming, often using anything hittable within arm's reach in an inspiring and beautiful expression of rhythm. The Tom Atkins Band is one of the only bands in the Capital District that regularly features Bob's blazingly fast and wildly entertaining drum solo, mixing in medleys of famous songs from Led Zeppelin, The Who, Rage Against the Machine, and Santana. So many of the songs performed by the Tom Atkins Band feature Bob's power and technical skill that he exemplifies in the ongoing historical importance of the drum set.   
The latest addition to the Tom Atkins band came in June 2021 with the entrance of bassist Dave Fontaine. A regular from the band "Devils Due," Dave provides the perfect blend of rock bass tone and the progressive foundation that every hard rock band needs. Dave has performed with Tom and Bob several times over the last few decades in different cover bands, but Tom and Dave first began playing music professionally together in their band "Reason" back in 1995. Dave has added his powerful bass tone to the Tom Atkins Band, contributing to a sonic landscape that is completely full of over-the-top musical performances, spellbinding grooves and demonstrating the true spirit of American Rock n Roll. 
The Tom Atkins Band regularly performs at private house parties, block parties, entertainment venues, and festivals, featuring their eclectic cover set list of several hundred songs as well as many of their own originals. Interested in a booking? Contact us with your event details and what you're looking for.    
---
Discography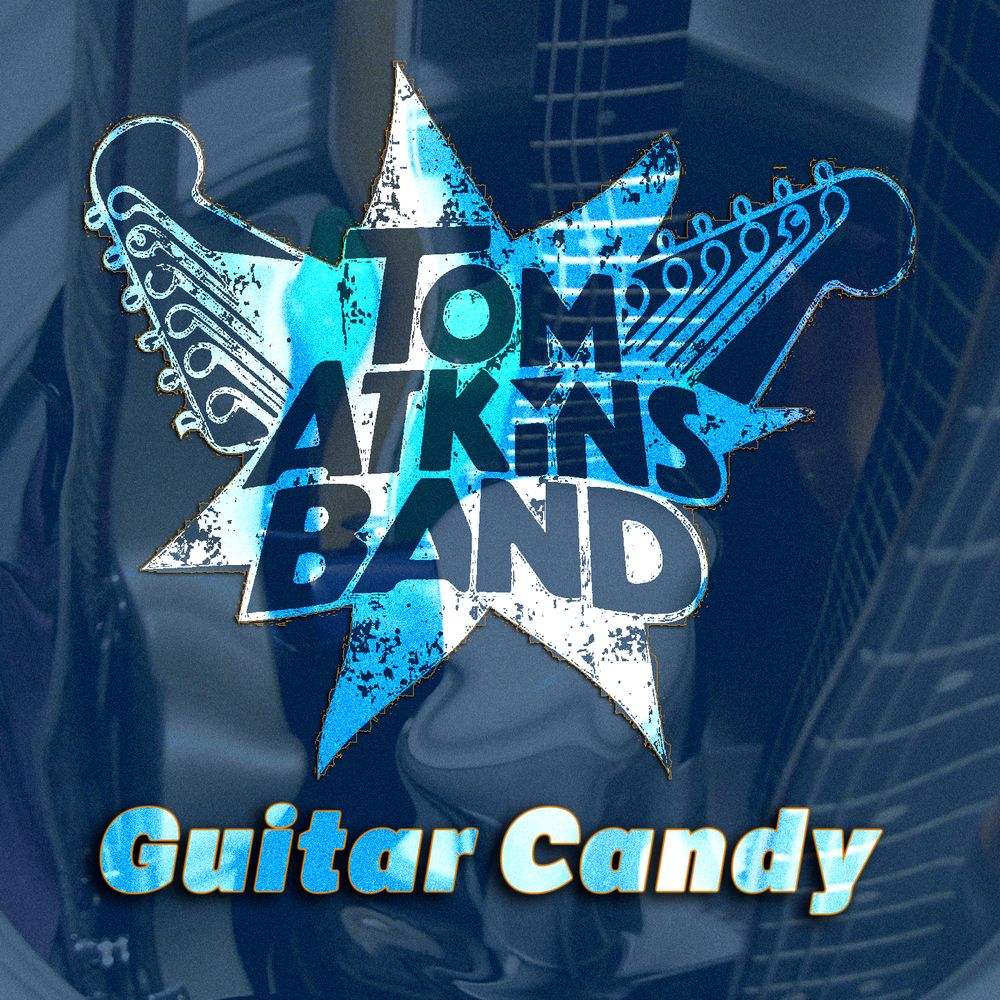 Tom Atkins Band
Guitar Candy
Released in 2016, this album has been remastered and is being re-released in 2023! Check back for links when it's available on all digital platforms.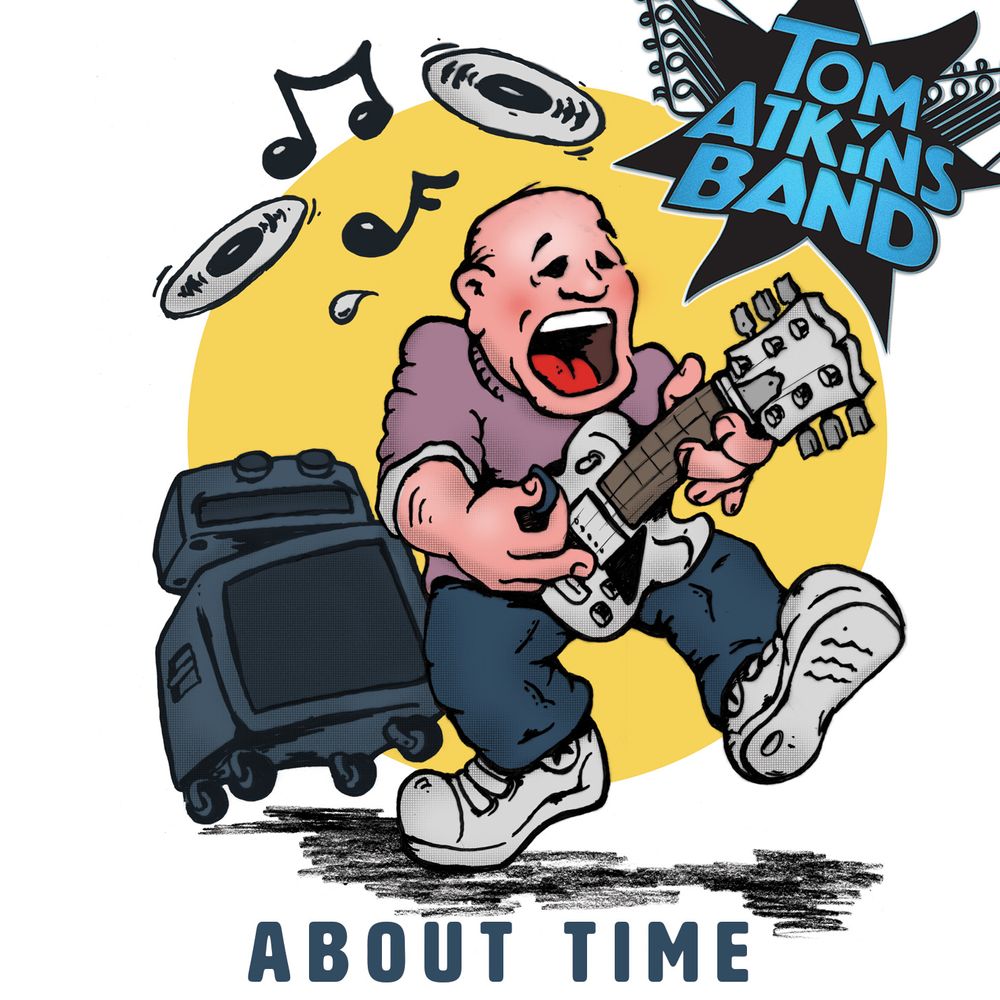 Tom Atkins Band
About Time
Originally Released in 2018, this album contains 12 tracks of melodic hard rock guitar and emotionally uplifting instrumental pieces.